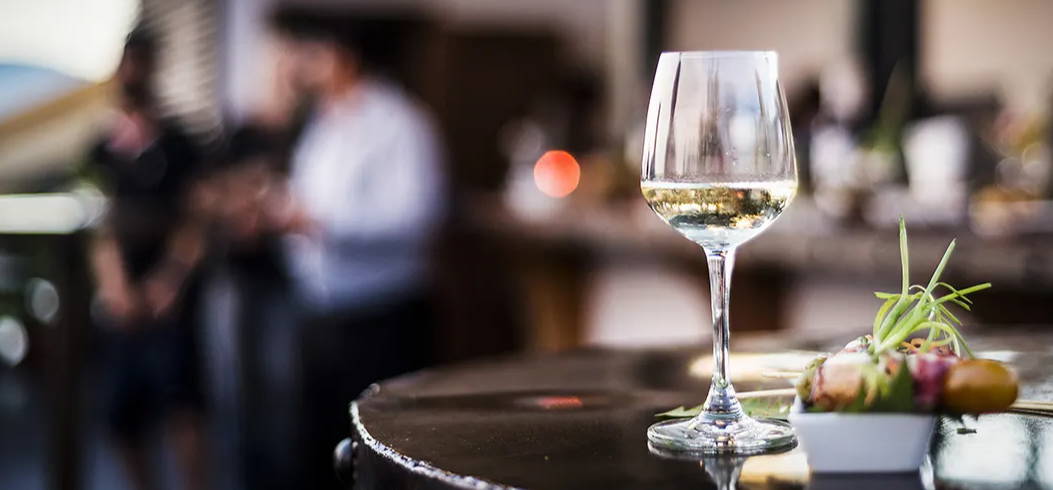 Situated in scenic valleys and on coastal shores, visit one of New Brunswick's 19 wineries this summer.
Tastings, tours, pairings and live entertainment, New Brunswick wineries offer it all. With an annual grape harvest of 80 tons and contributing approximately $7.75 million to the local economy, NB wines can be found at ANBL stores, local restaurants, grocery stores and of course, the wineries themselves.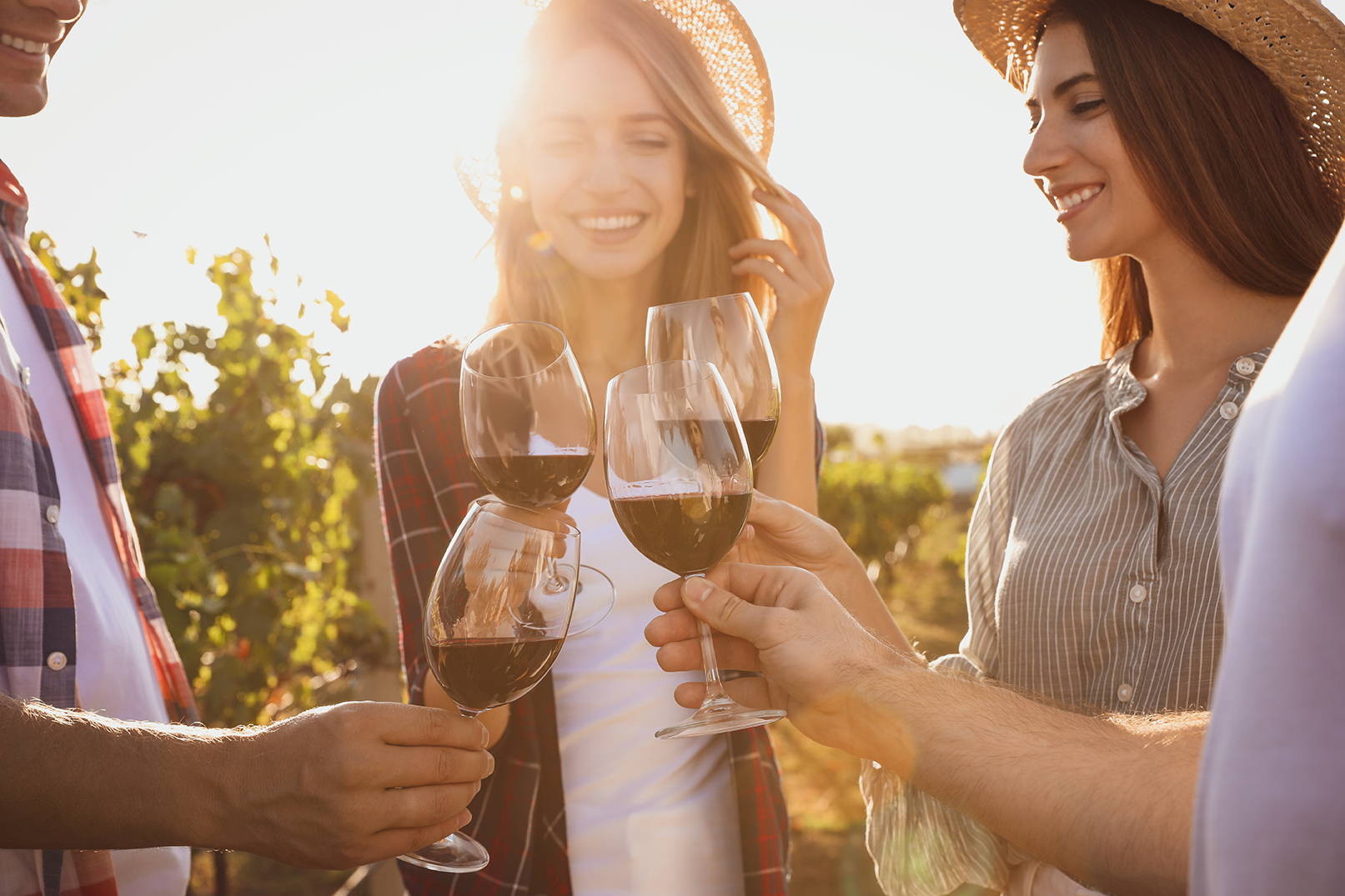 ---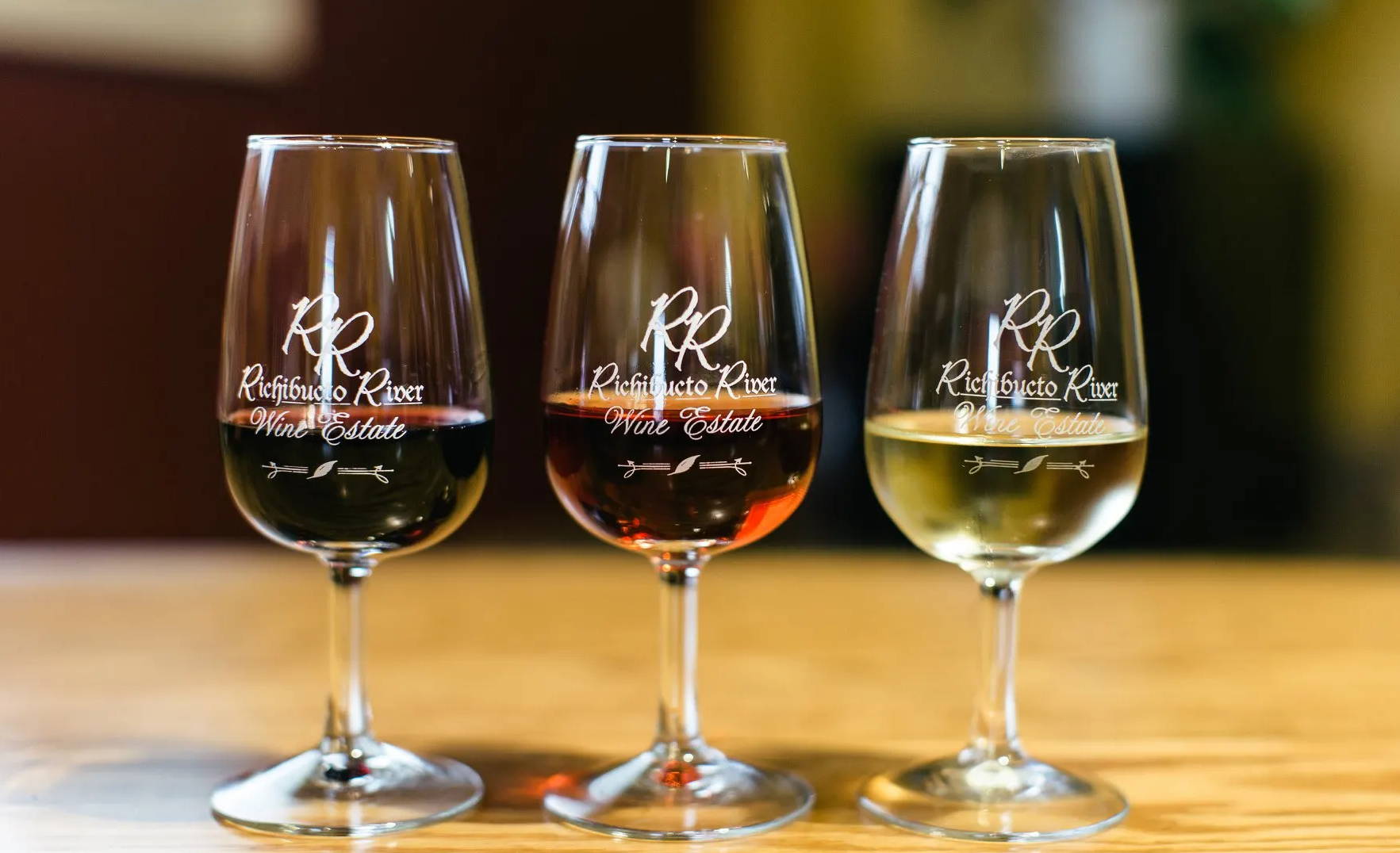 Richibucto River Wine Estate

Richibucto River Wine Estate was established in 2005 by Alan Hudson and continues to be a family-run business today. Their 20 plus varieties of grapes on 20 acres of land are harvested by hand, processed, and put into tanks until ready to be bottled. With all work done on-site, the winery continues to thrive and produce award-winning, quality wines!
richibuctoriverwineestate.com
FB @RichibuctoRiverWineEstate 
IG @Richibuctoriverwine
---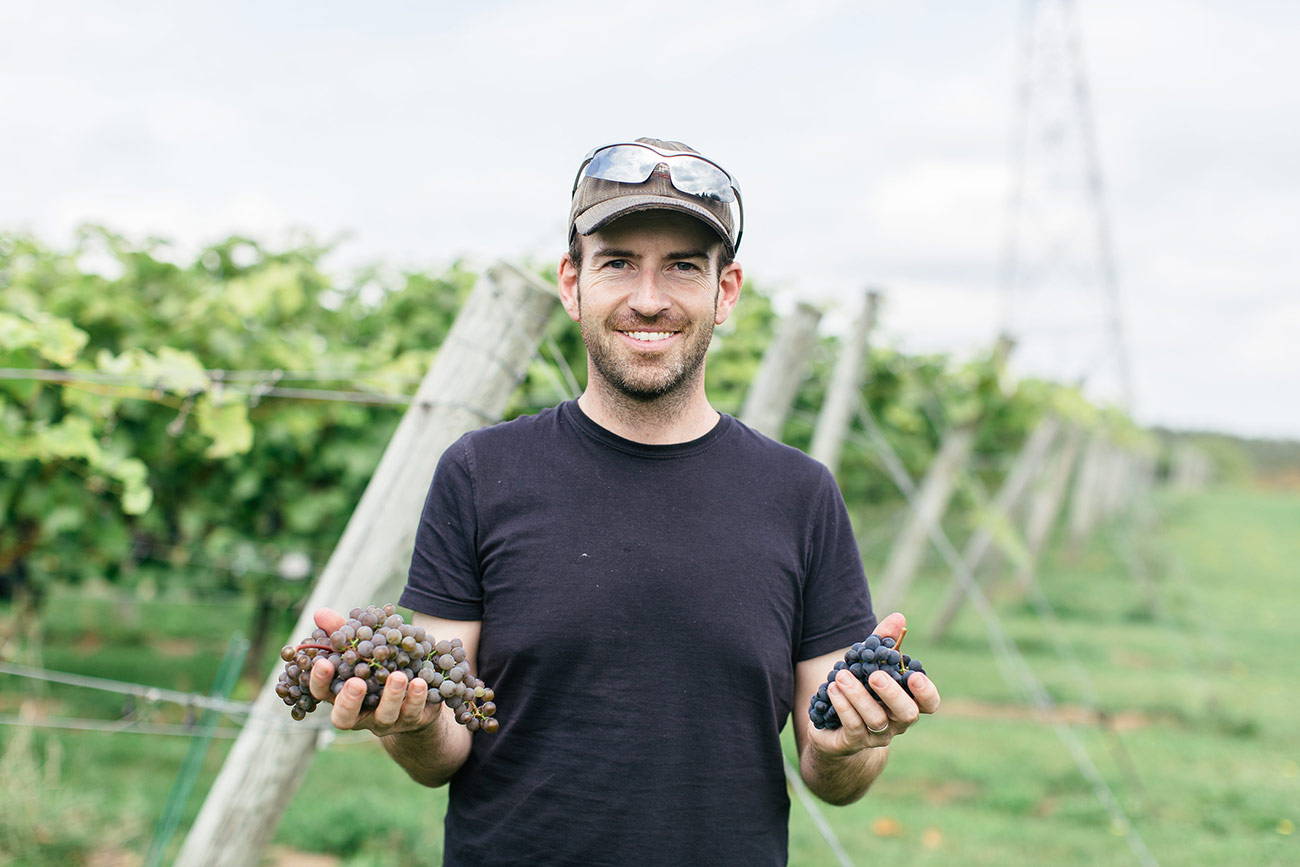 Pioneer Estate Winery
Overlooking the beautiful city of Moncton, Pioneer Estate Winery is named in honour of the area's first settlers who sought the most fertile soil in order to survive. The grapes are grown on a south facing slope near the original homesteads making it the highest elevation vineyard in Eastern Canada at 565 feet above sea level. This unique location offers a combination of longer sun exposure and a prevailing breeze that make for distinctive, cold-climate wines.
---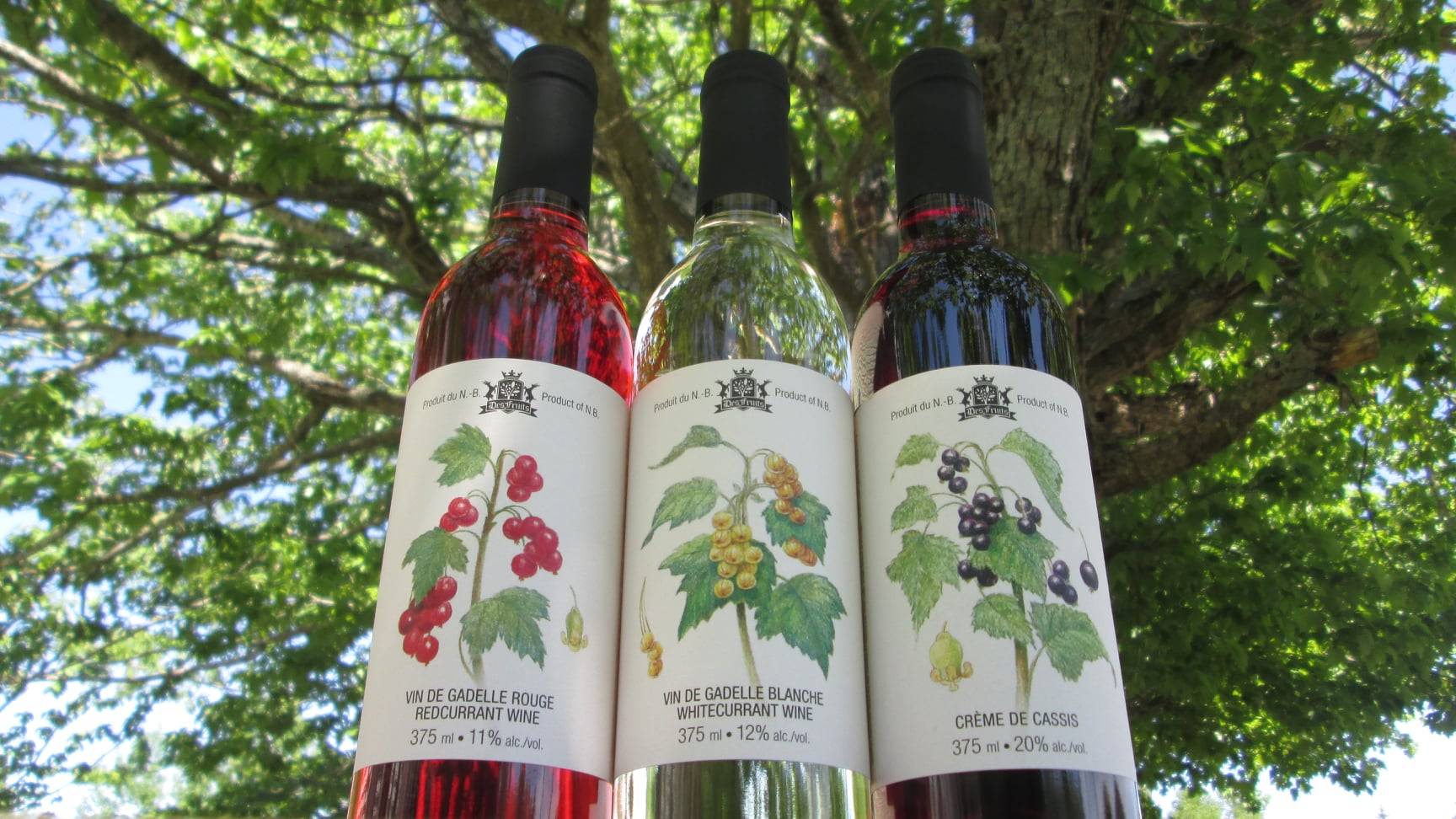 Vinerie DesFruits Winery began in 2017 with the establishment of a fruit orchard in Saint-André-Leblanc. The farm is currently producing cassis, red and white currants, honeyberries, saskatoon berries and cherries. These fruits are used to make quality wines that are bottled by hand.
vineriedesfruitswinery.square.site
FB @VinerieDesFruitsWinery 
---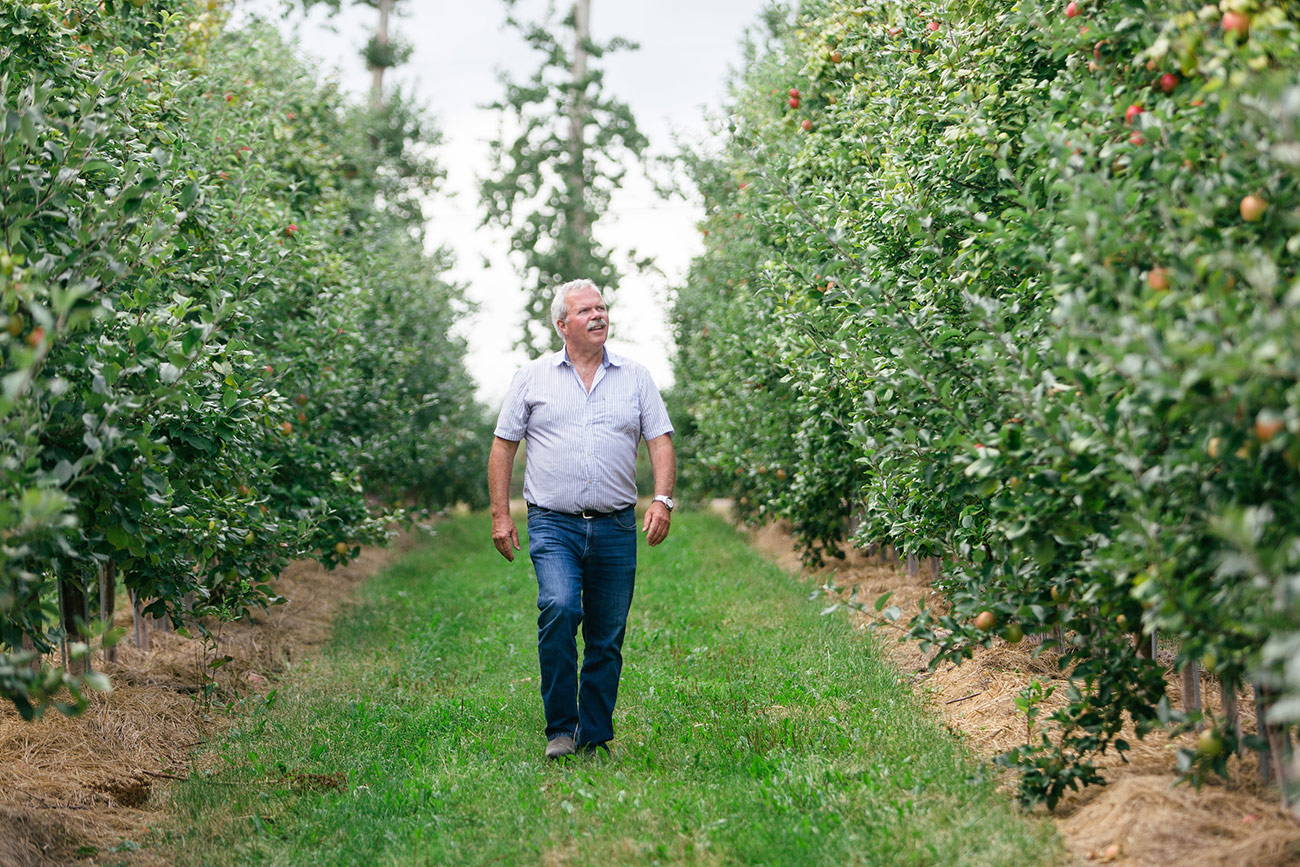 Verger Belliveau Orchard
Verger Belliveau Orchard is located in the lush hills that stretch along the Petitcodiac River. Their surroundings had already been home to Acadian agriculture for two centuries when, in 1932, at the height of the Great Depression, Sébastien Bourgeois returned to his village to start a new venture. Eighty years later and still in the same family, their orchards now comprise over 70 000 apples trees. In addition to being one of Atlantic Canada's premier growers and suppliers of apples, Verger Belliveau also produces award-winning wines made of apples, blueberries and pears.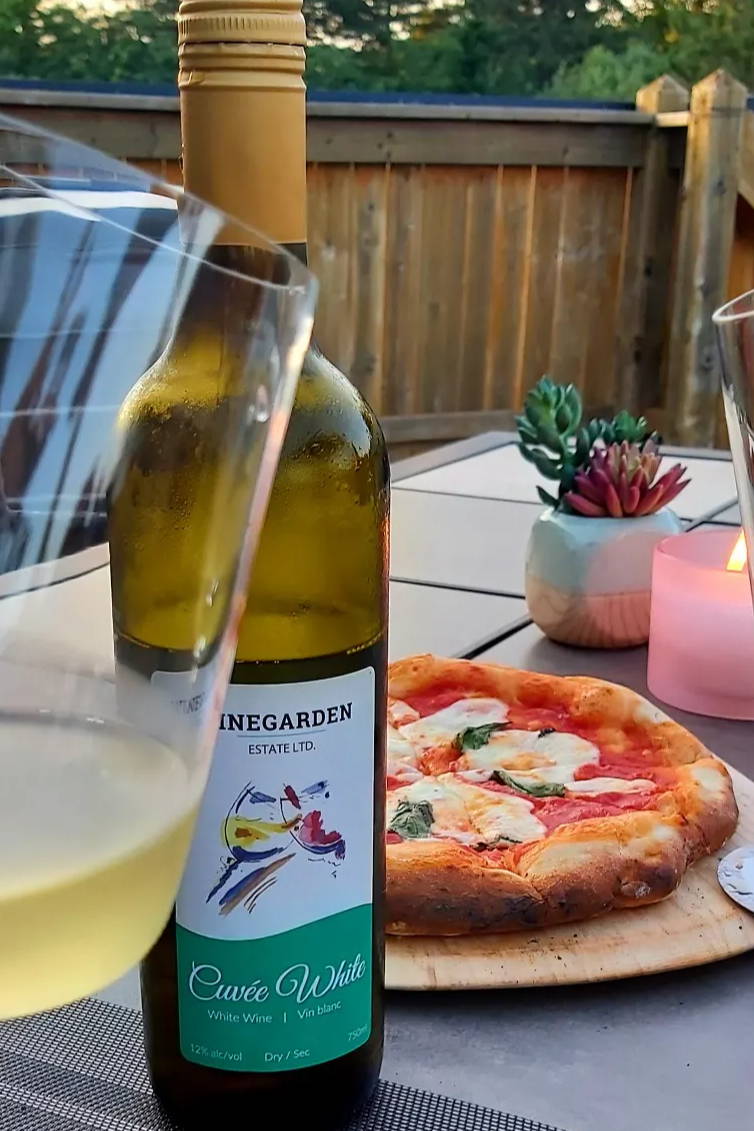 Winegarden Estate Winery & Distillery 
This award-winning winery & distillery produces a large selection of wine, liqueurs and brandies. Located in beautiful Baie Verte, New Brunswick, Winegarden Estate is a family-run vineyard that marries 150 year old German traditions with a progressive vision for New Brunswick's local wine and spirits industry.
winegardenestate.com
FB @WinegardenEstate
IG @winegardenestate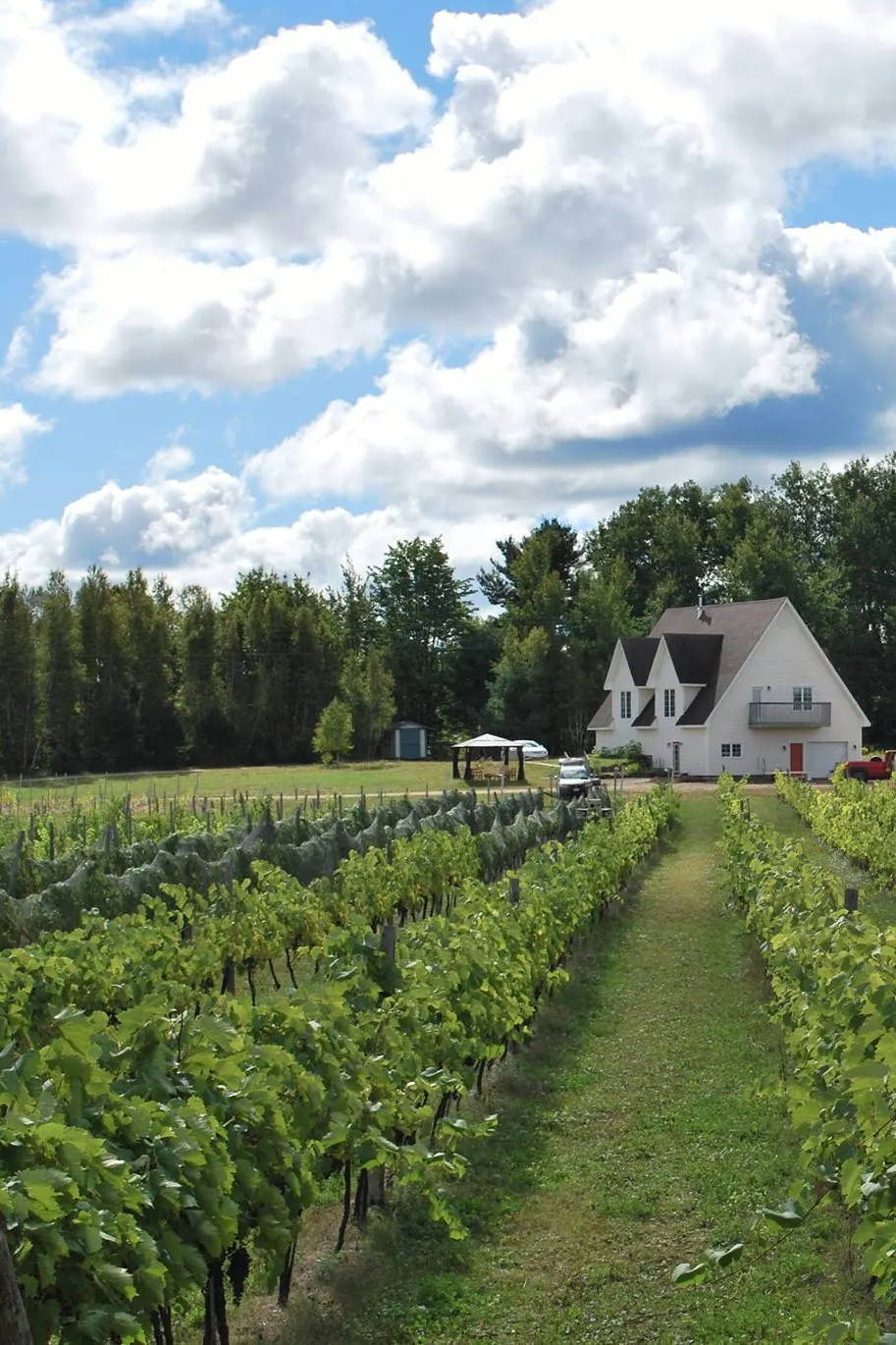 Domaine Latitude 46 Estate Winery
This 6 acre vineyard on the picturesque banks of the Petitcodiac River in Memramcook became a dream come true for William and Linda Fitch in 2015. William had practiced medicine in the area for decades and together, he and his wife built a winery with strong community connections by inviting everyone to take part in their annual October harvest. Practicing the old-world craft of winemaking, this is a must-see.
---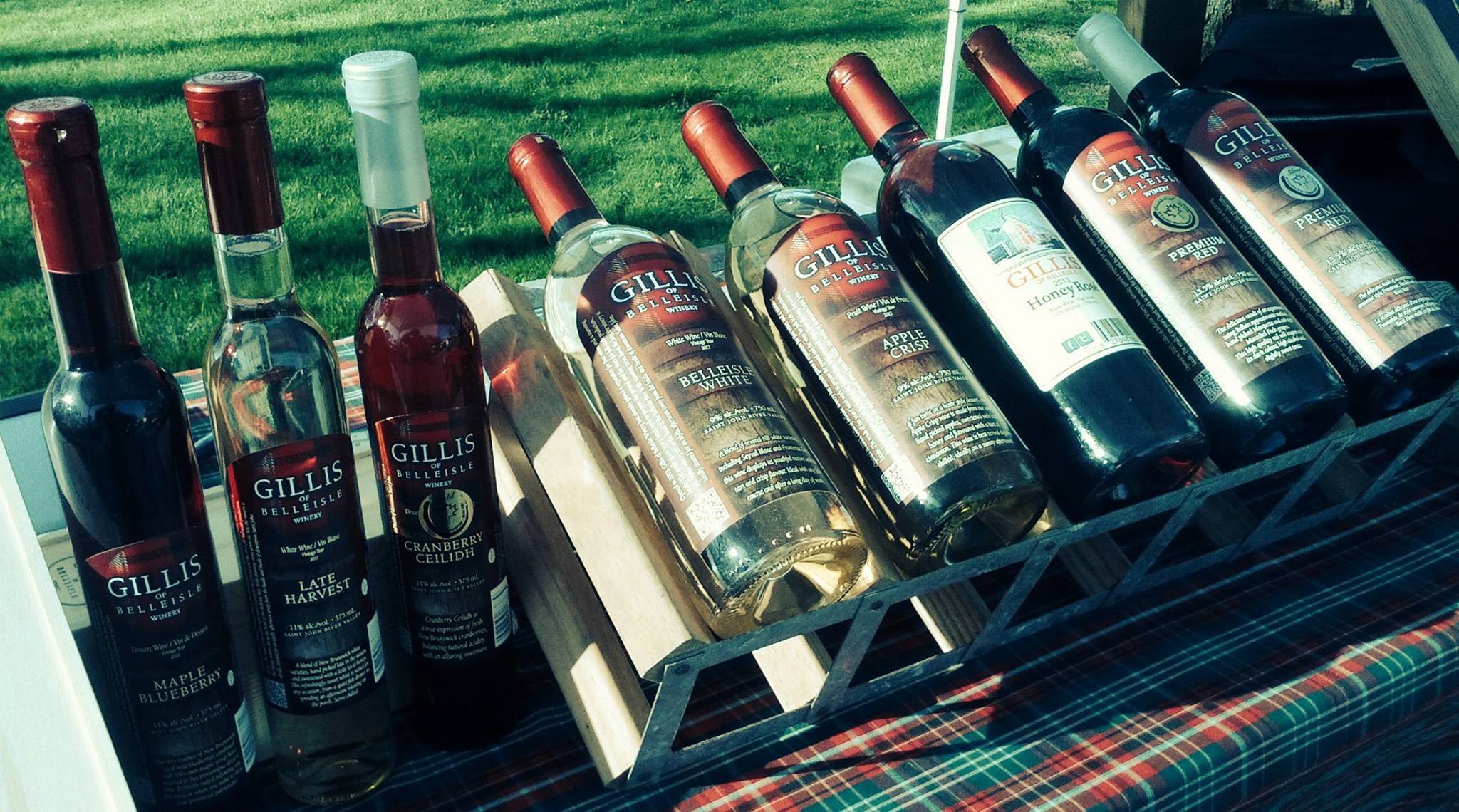 Gillis of Belleisle Winery 
When Alan Gillis decided to return to his home in Belleisle, New Brunswick in 2003 and open a winery, he did it boldly, tearing out the existing vines and experimenting with hybrid grapes that flourished in the New Brunswick climate. This experimentation paid off with bigger, more complex flavours, and led to the region's first and only Amarone Premium Red, a winner of the Double Gold at the 2013 All Canadian Wine Championships.
---
Take a ride up the Saint John river to the tidal waters of Washademoak Lake, and you won't be surprised this is where Sonia and David Carpenter decided to start Motts Landing Vineyard. The 7 acres of hybrid grapes are nestled along the shores in Cambridge-Narrows and make for stunning views from both land and water.
---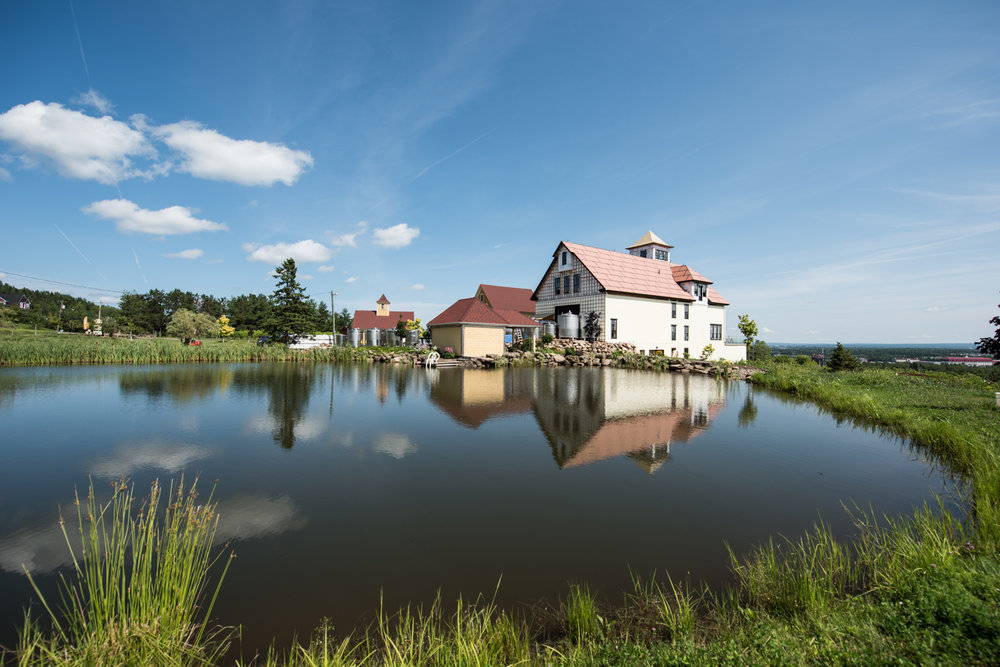 Magnetic Hill Winery and B&B  
Working with varietals, blending grapes and using rhubarb and blueberries all nurtured on site, the Magnetic Hill Winery has invented award-winner after award-winner! Enjoy a tasting on their patio that includes a panoramic view of Moncton and locally-crafted cheese and bread. Make it an evening and spend the night in their B&B, a fully renovated farmstead built in 1867, the year of Confederation.
magnetichillwinery.com
FB @MagneticHillWinery
IG @magnetichillwinery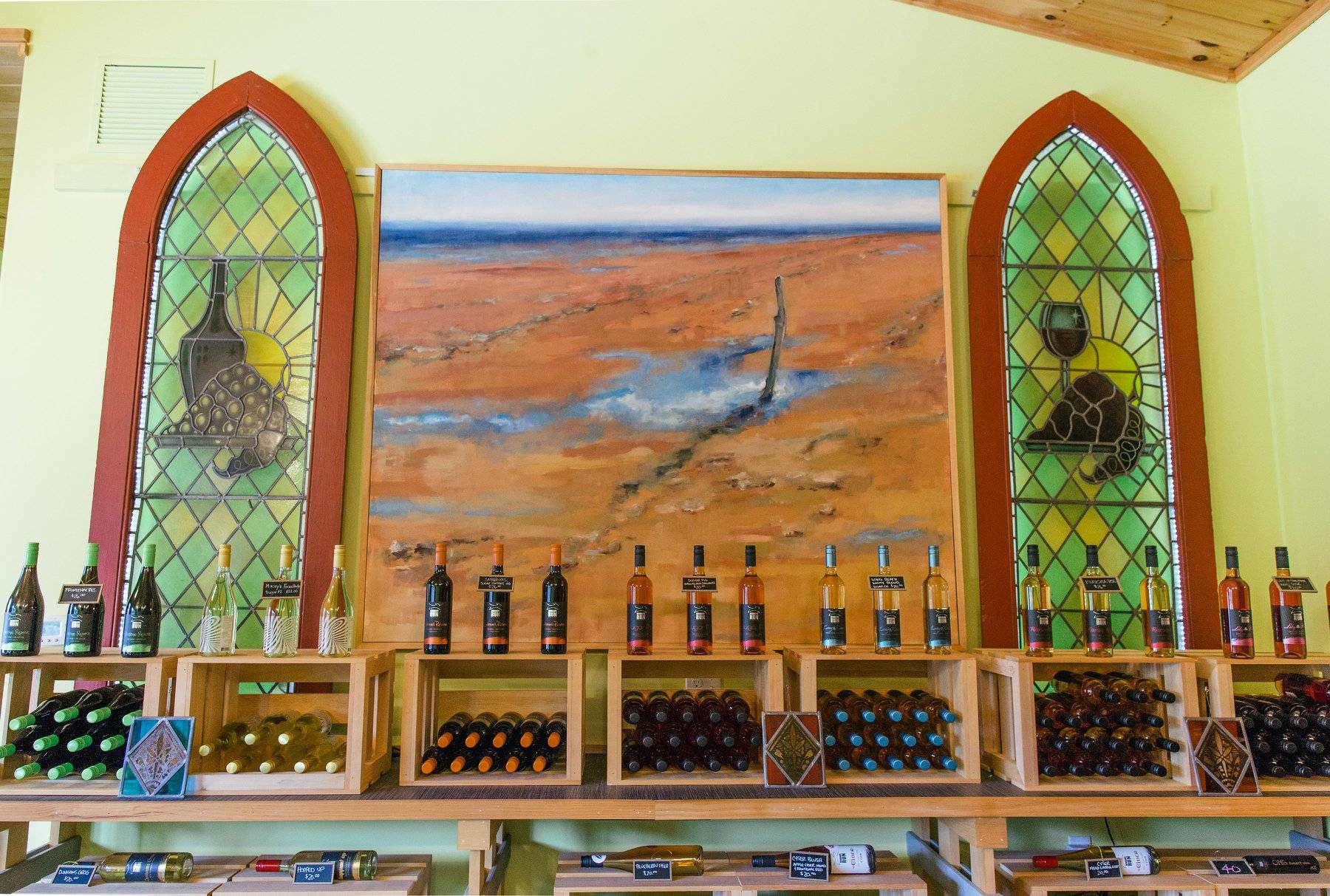 Dunhams Run Estate Winery

At Dunhams Run Estate, they embrace wine making as an art and through intensive and customized methods, have created a selection of premium wines with exceptional flavours and taste profiles. Their ever-expanding selection now includes both reds and whites from their own hand-harvested vines.
---
Waterside Winery  
Enjoy the tranquil setting of Waterside Farms Cottage Winery on the beautiful Bay of Fundy, Albert county's first cottage winery. See the process that turns simple fruit such as blueberries, blackberries, cranberries and rhubarb into distinctive wines. All wines are fermented, filtered and bottled on-site. Waterside Winery is committed to developing a wild blueberry wine packed with natural flavonoids to increase the antioxidant value of all their wine. The tastiest way to get your antioxidants!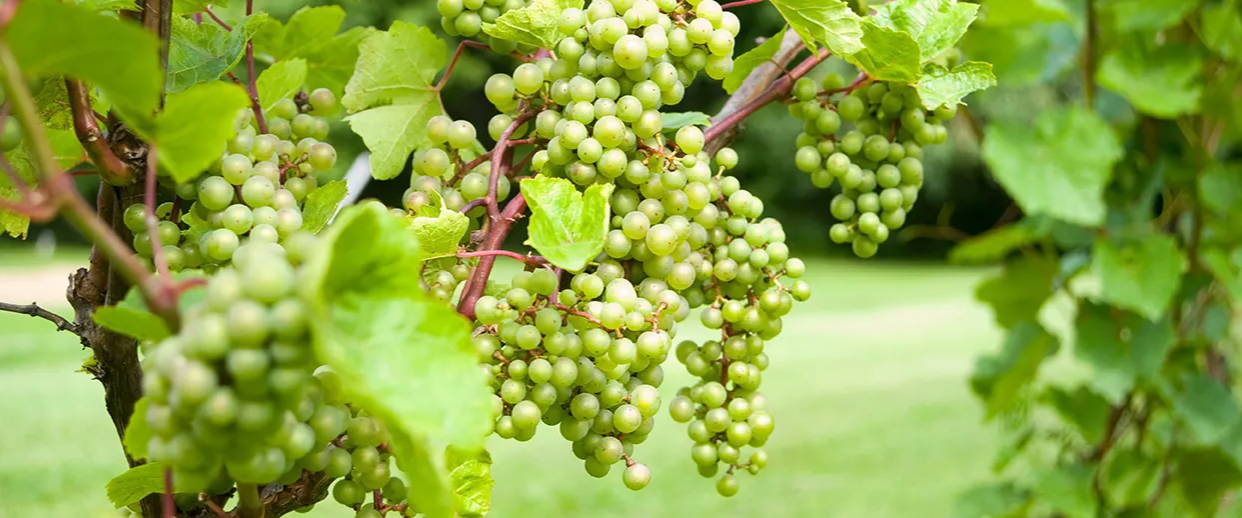 If you're looking to try something new, signup with a winery for its annual harvest in October. Many offer this unique experience.
Share your NB wine experiences with us in comments below.
---
---
---
---