Fall in New Brunswick is a special time of year.
As the warm hues of summer fade away, New Brunswick transforms into a breathtaking masterpiece of fall beauty. The crisp air, vibrant foliage, and a sense of anticipation make it the perfect time to explore our enchanting Canadian province. Whether you're a nature enthusiast, a thrill seeker, or just looking for a new adventure this autumn, New Brunswick offers an abundance of activities and sights. Join us in exploring the best of fall activities in New Brunswick. Discover hidden gems that will make your autumn experience unforgettable.

The orchards are opening and ready for picking! Grab your friends and loved ones for a lovely stroll at some of New Brunswick's most picturesque spots. From plucking apples straight from the branch to tasting the delicious cider, pies and other treats made from these locally grown fruits, this fall tradition will soon become a favourite of yours.
Want to try a new recipe? Try one of these!
Ready to get your heart racing with a visit to the dead? Across the province there are ghost tours, scary stories to be told, haunted houses, and spooky corn mazes waiting for you... if you dare! For those who seek a dose of adrenaline and a touch of eerie excitement, this fall presents a chance to explore New Brunswick's haunted attractions.

Our season of scarlet red, burnt orange and vibrant yellow landscapes attracts tourists from all over. How fortunate for us New Brunswickers that any park, trail or mountain range offers this stunning scenery, but only for a short time. Across the province, the seasonal rainbow will peek from mid-September to mid-October. Here are a few stunning locations to take-in our fall colours.

New Brunswick's waterways offer a serene escape for paddling enthusiasts, especially when accompanied by the fiery hues of fall. Paddle through the meandering channels and coastal lagoons, surrounded by colourful forests and an abundance of wildlife. Keep an eye out for migratory birds and seals as you explore the diverse ecosystems.
Experience nature's beauty from a unique vantage point with these paddling adventures.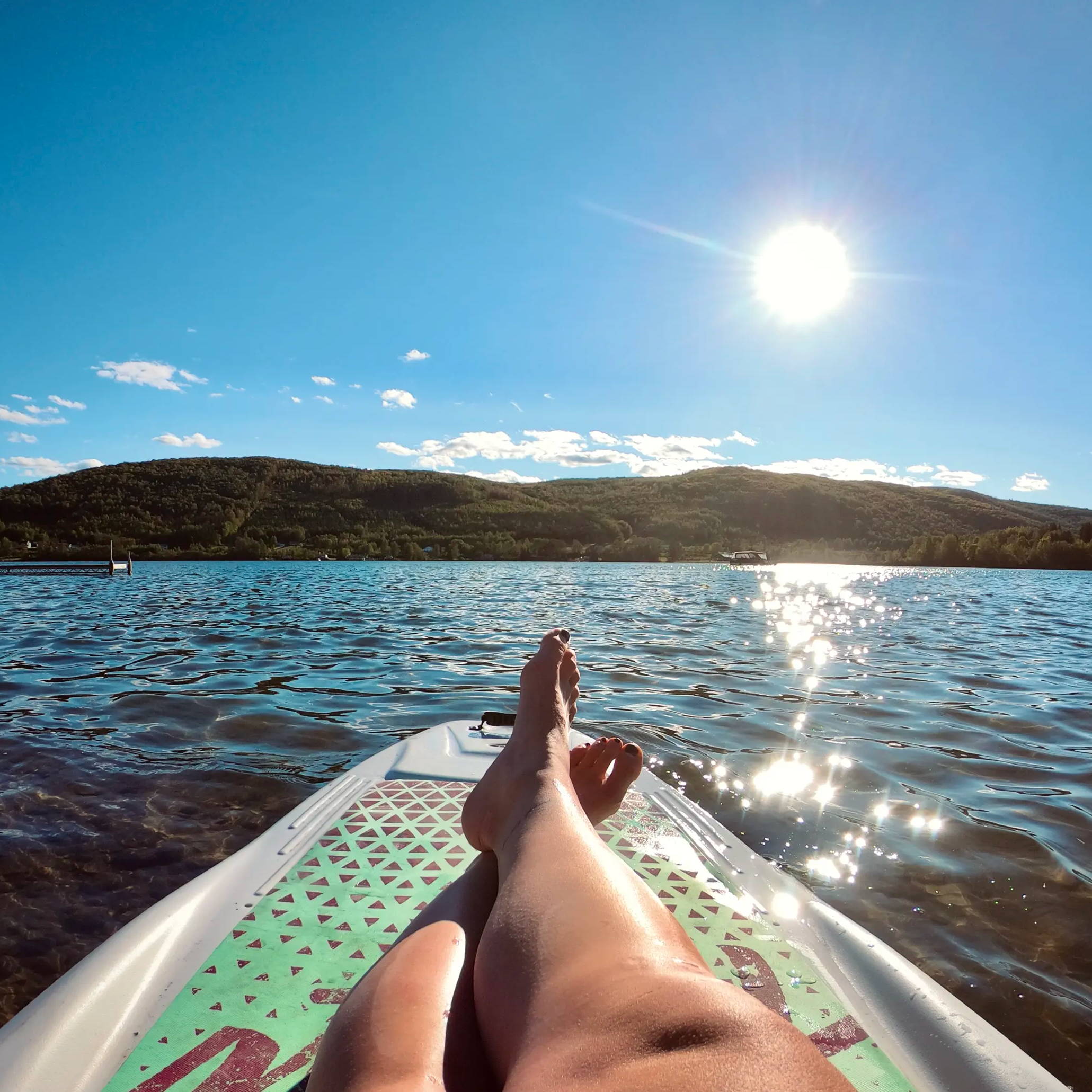 As the leaves turn and the trails become an artist's palette of colour, mountain biking enthusiasts find themselves in a two-wheeled paradise. Discover trails that wind through forests, offering breathtaking views and exhilarating descents. To find out more about where you can discover new trails, go to Mountain Bike Atlantic for every trail in Atlantic Canada.
Festivals and Events this Autumn

Fall is a very special time of year, and is always jam packed with festivals, fairs, and of course, music! We have been out and about and have narrowed down the absolute MUST visit events for this fall. Some may be in your home town or a short road trip away, but we promise you will not be disappointed by any of these amazing New Brunswick held events.
As summer bids adieu, New Brunswick extends a warm invitation to experience the magic of fall. From awe-inspiring hikes through vibrant forests to embracing the maritime charm of coastal towns, this province offers an array of experiences that capture the essence of the season. Immerse yourself in the natural beauty, indulge in local flavours, and create cherished memories that will forever be associated with the captivating fall charm of New Brunswick.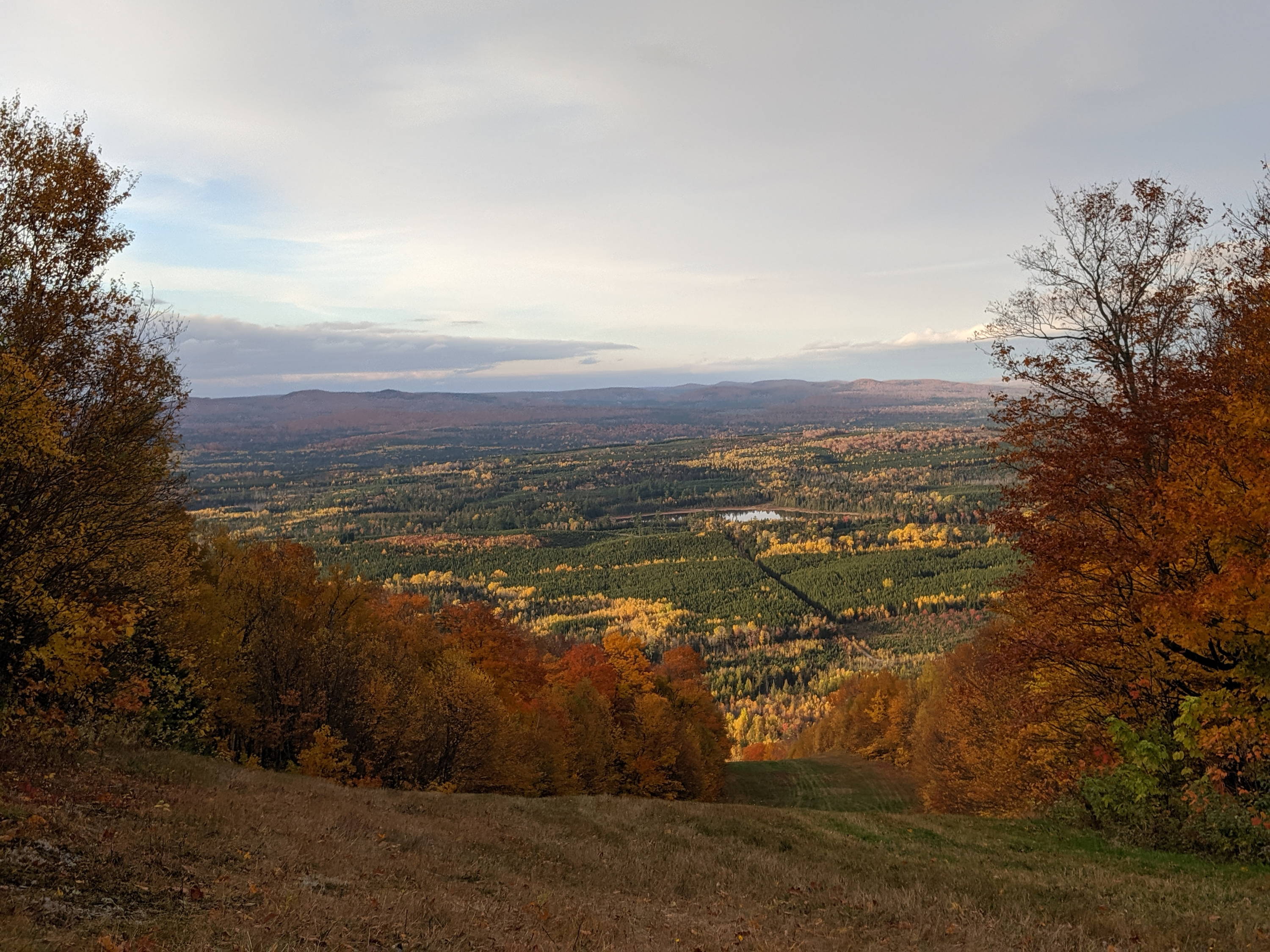 ---
1 comment
---
---