---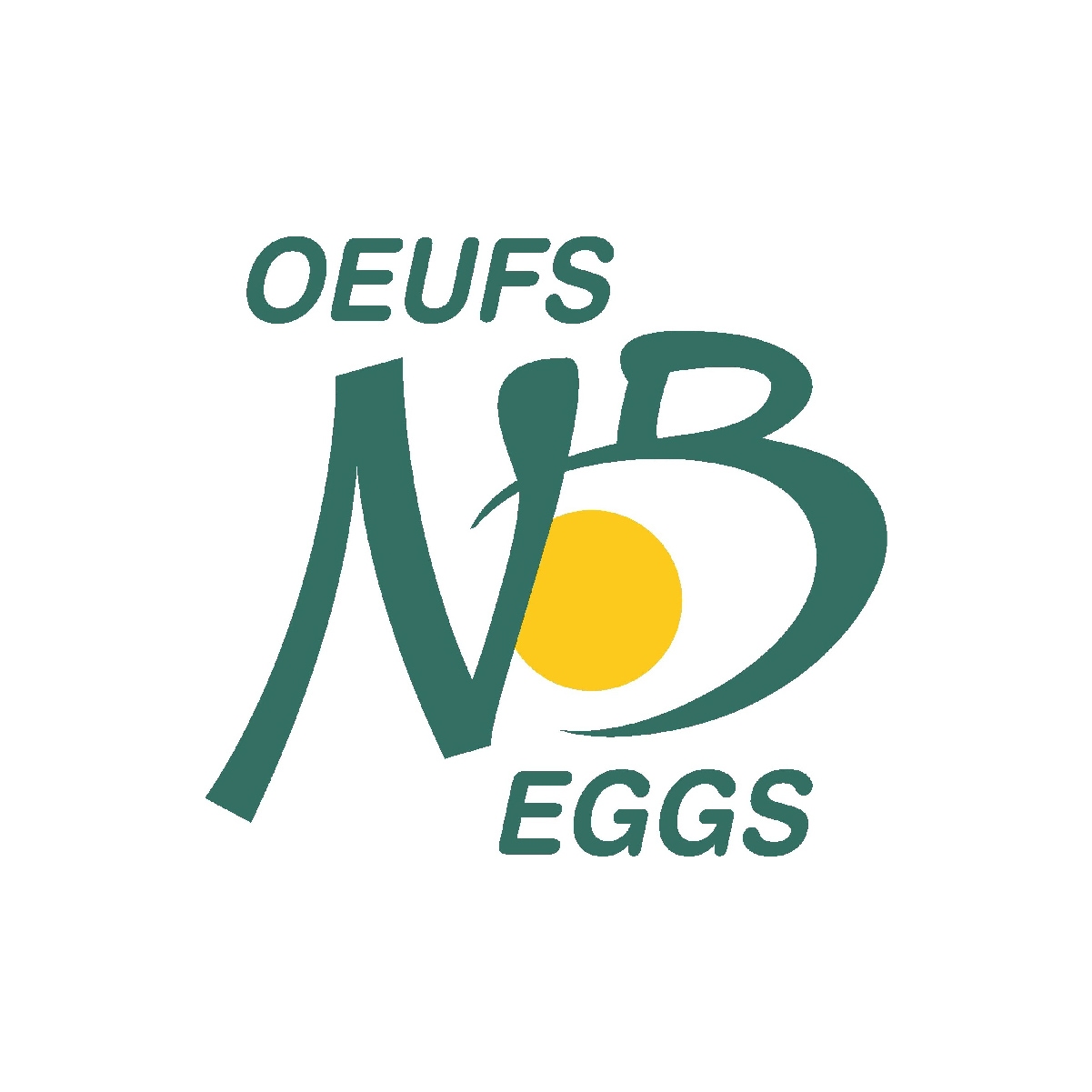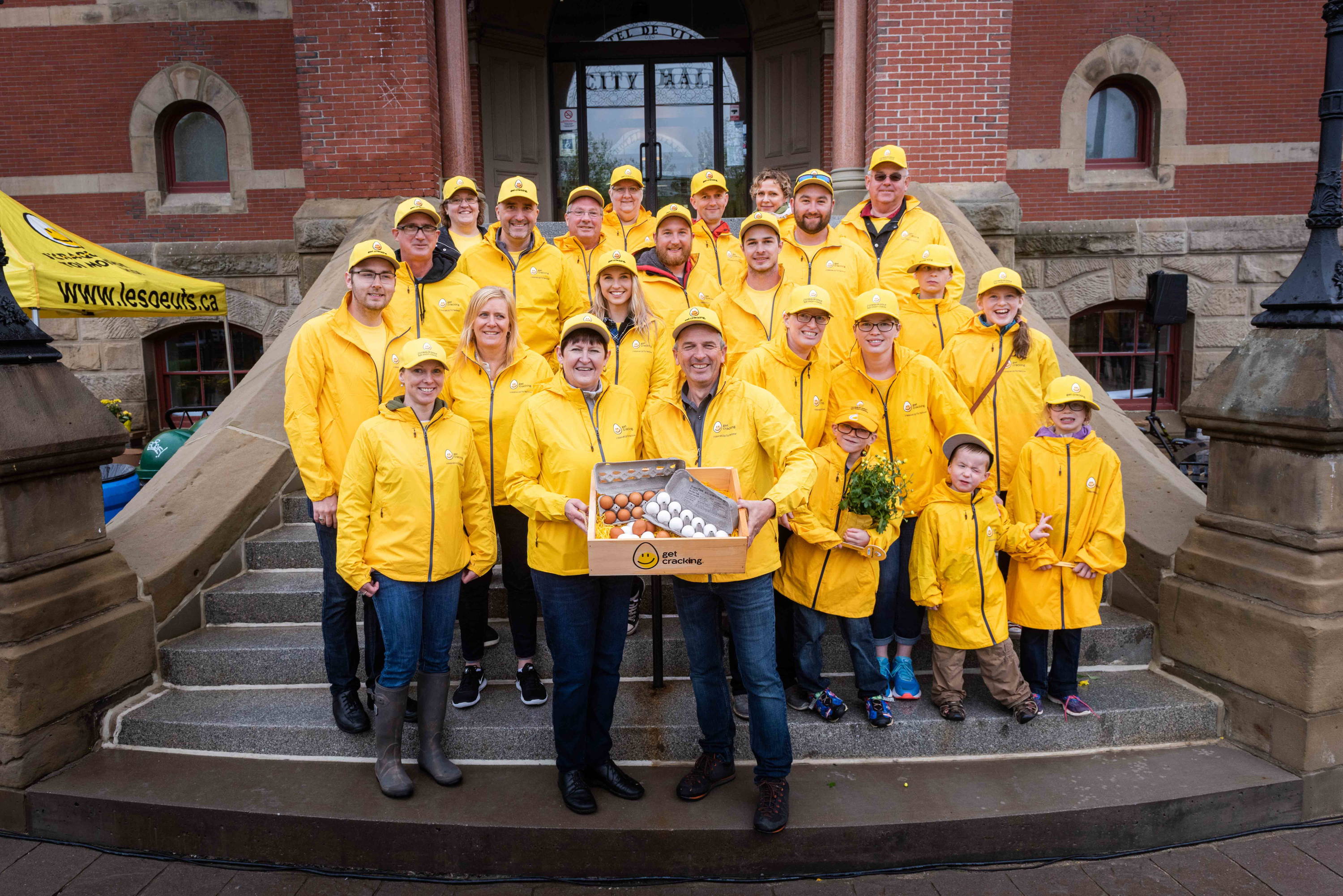 Egg farmers and the Egg Farmers of New Brunswick staff pose in front of Fredericton City Hall at the Wake Up to Yellow event in 2019. Photo: Egg Farmers of New Brunswick
---
Egg Farmers of New Brunswick is an association that represents the egg farmers and farming families in the province. Together, they help deliver a constant supply of fresh, high-quality, locally produced eggs and, through their policies and programs, build a sustainable egg industry for future generations.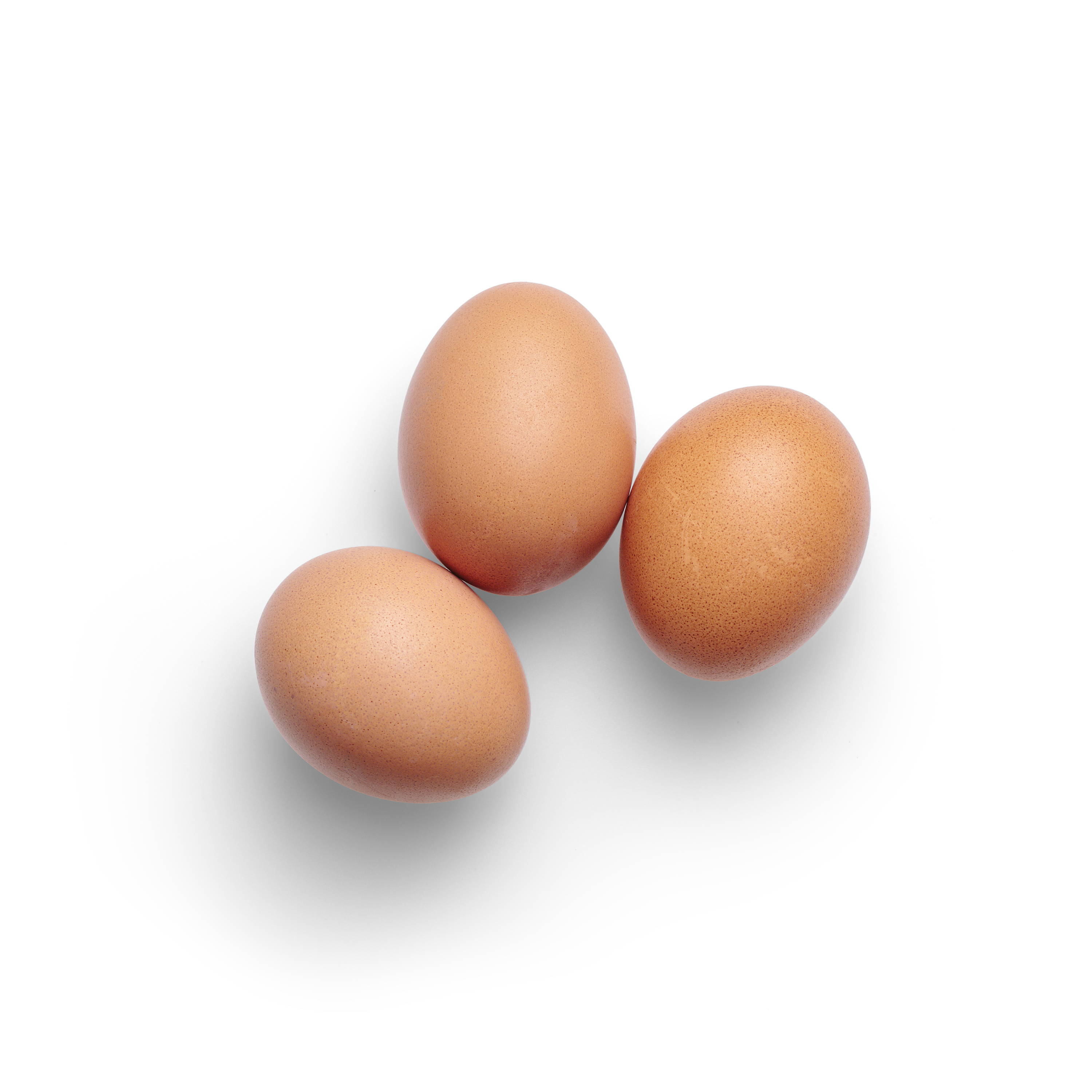 Through sponsorships, community activities and social media, Egg Farmers of NB proactively shares information about the industry and provides consumers with helpful recipes, tips and tools to better incorporate eggs into their diets and lifestyles.
Supporting local is a high priority for Egg Farmers NB as their group of farmers and farming families live and work in New Brunswick.
"Taking part in the Excellence NB gift guide is a great opportunity to help spread awareness for what our wonderful province has to offer.''
Amanda Gaudet Communications & Promotions Coordinator
Their provincial and national boards work to bring the message of egg enjoyment and nutrition to the people of New Brunswick through event sponsorship such as the Fredericton Marathon, the East Coast Games, Levee on the Lake and the New Brunswick Horse Association. They also work to give back to the community through the Eggs in Schools program that delivers eggs to schools around the province for use in their breakfast programs and by delivering microwave egg cookers to New Brunswick Community College campuses.
Recently, Egg Farmers of New Brunswick celebrated 50 years by honouring their founding farmers and families and making a donation to the Food Depot Alimentaire that will provide support to the program for a five year period.
Aiming to contribute to a more sustainable future for our province, egg farmers are working to leave things better than they found them and to make sure their actions today have a positive impact on tomorrow.
Eggs are sorted at Coburn Farms in Keswick Ridge, N.B. The Coburns have been farming since before confederation in 1806. Photo: Egg Farmers of Canada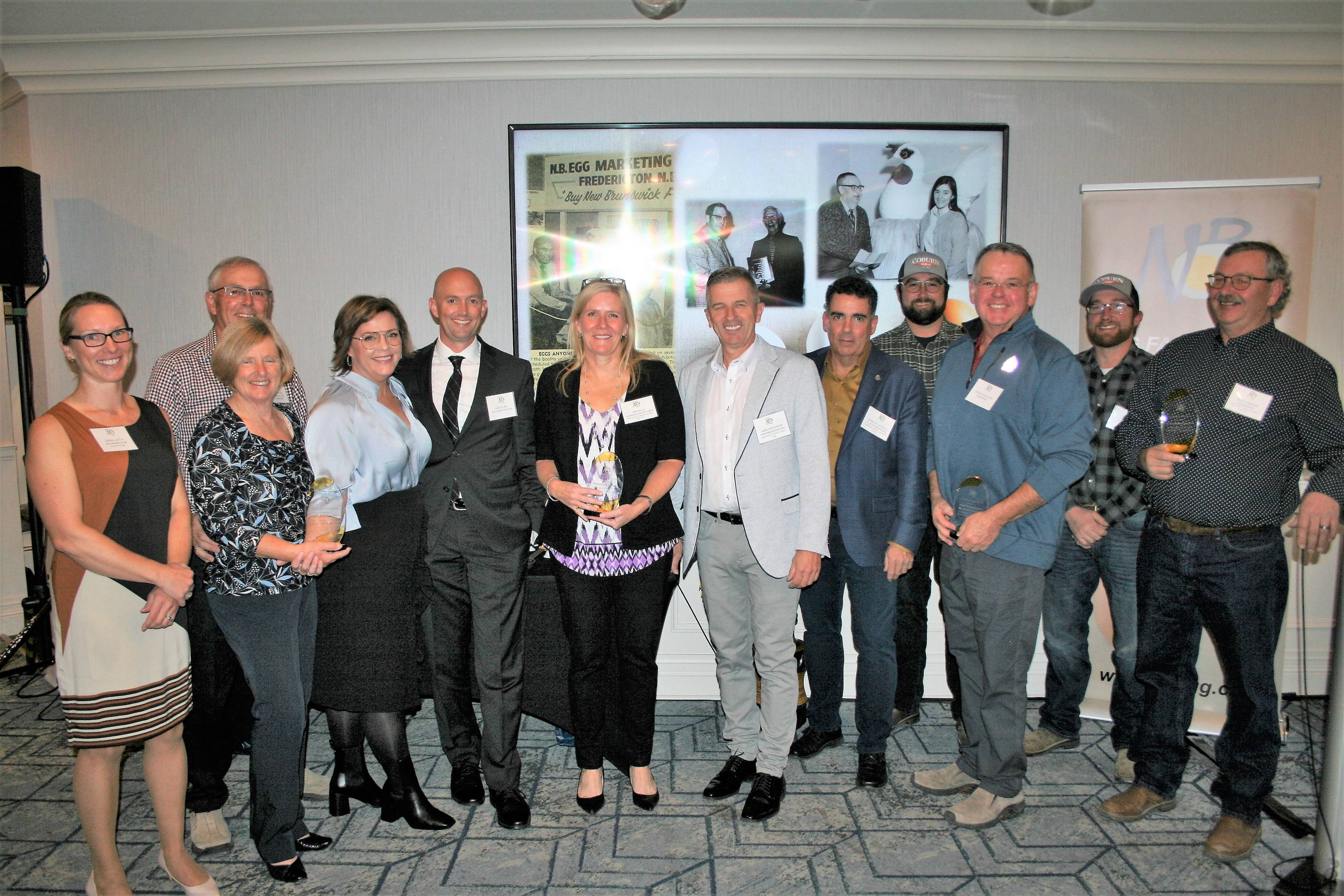 The Egg Farmers of New Brunswick honour our founding farmers at a 50th anniversary celebration on Oct. 11, 2022. Photo: Amanda Gaudet/Egg Farmers of New Brunswick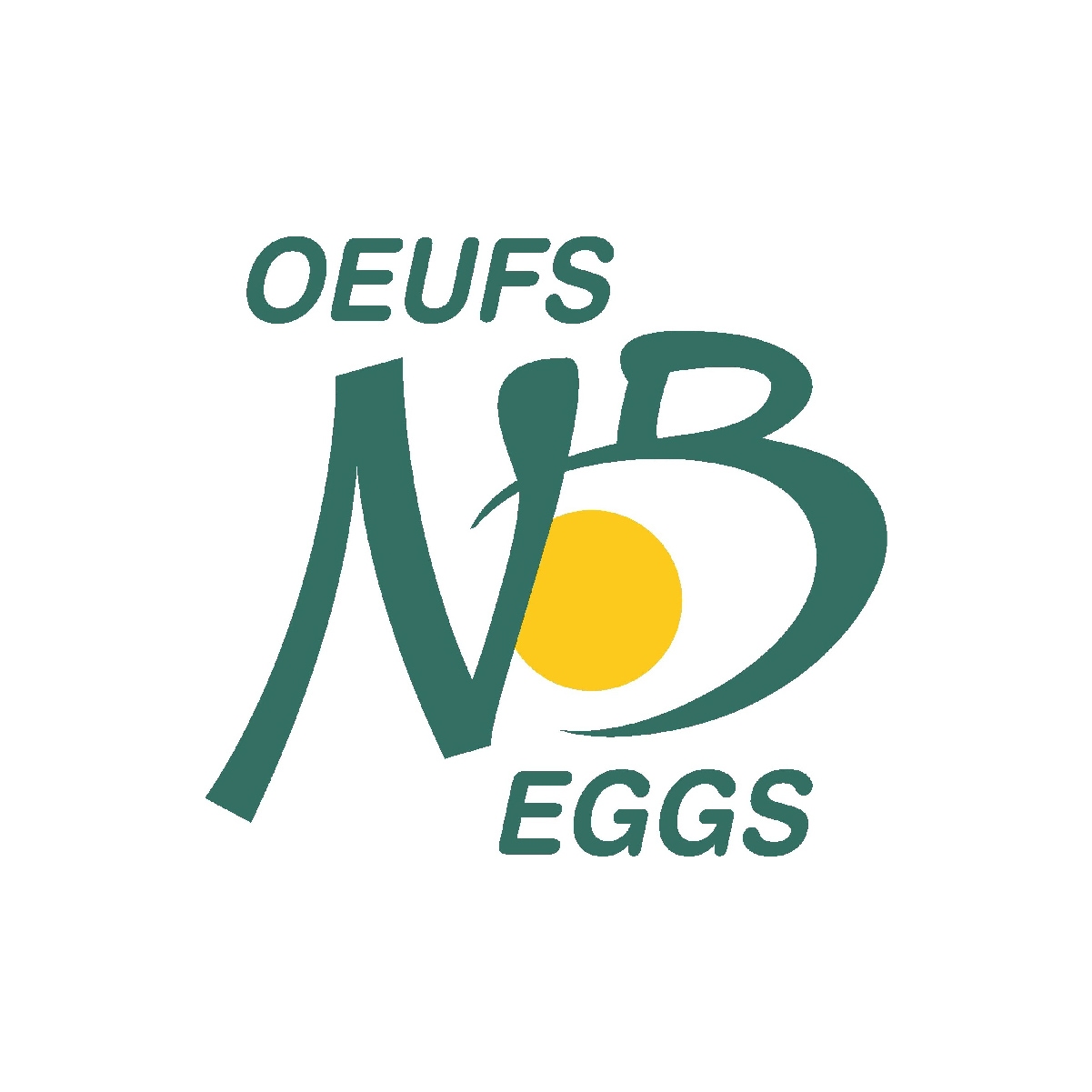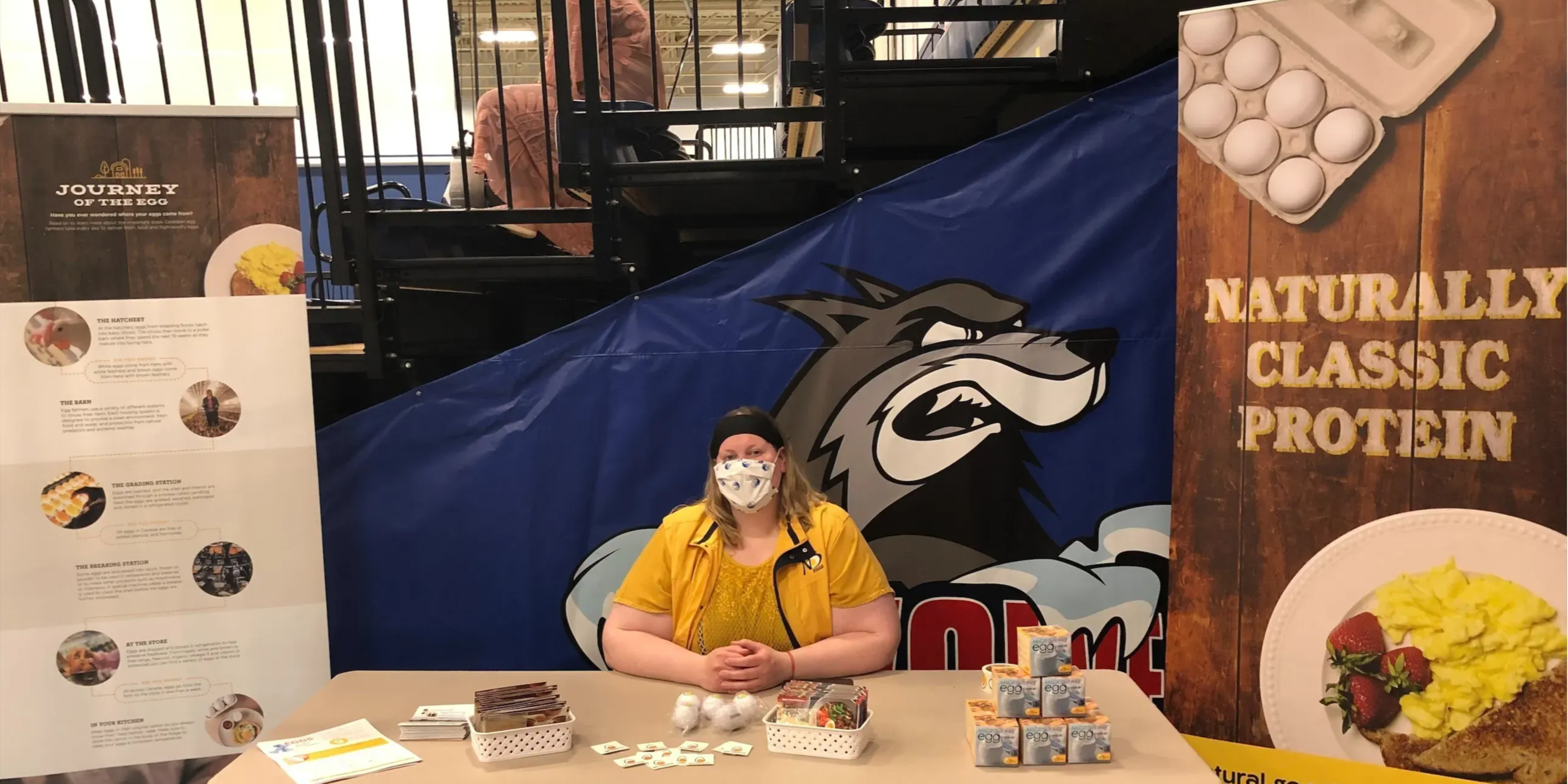 Communication & Promotions Coordinator, Amanda Gaudet, poses with a display of egg swag at the East Coast Games in Saint John in June 2022. Photo: Egg Farmers of New Brunswick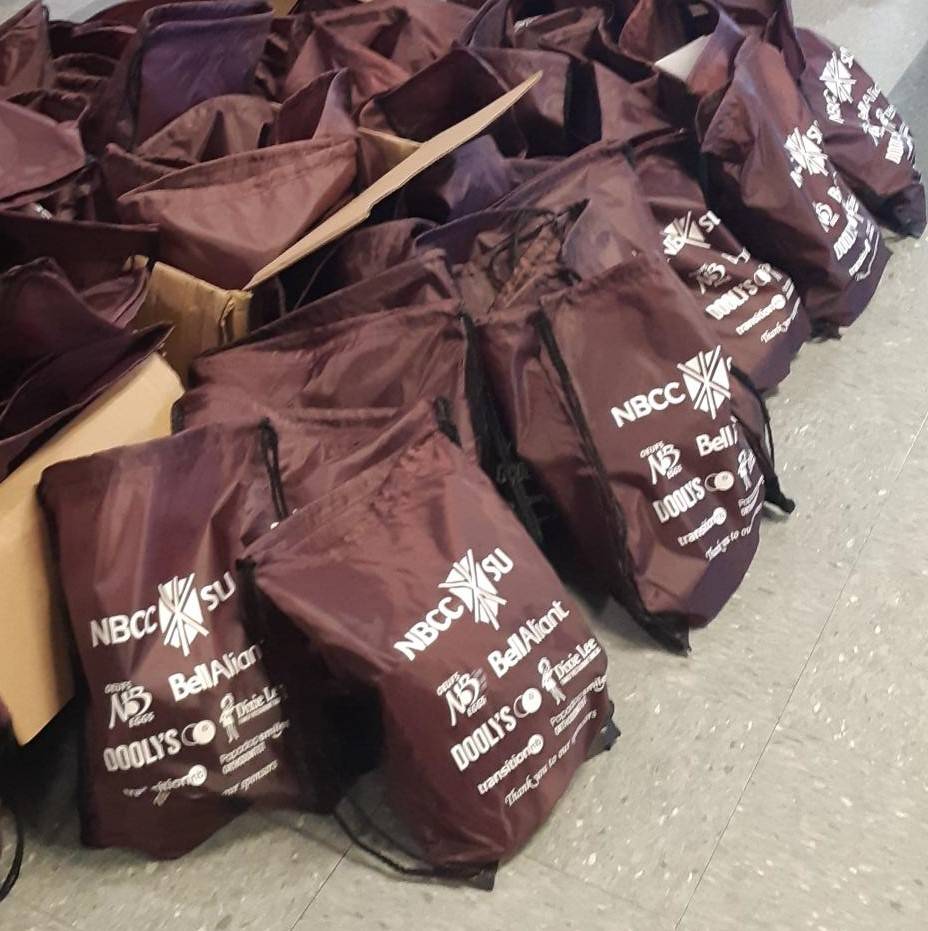 Orientation bags, featuring the Egg Farmers of New Brunswick logo, are on display at a New Brunswick Community College campus. EFNB supplied NBCC campuses with microwave egg cookers to put in orientation packs for new students. Photo: NBCC
---
---
---