---
Every Holiday feast should feature an amazing selection of dishes and desserts made with high-quality, 100% Canadian milk and milk products. When shopping for ingredients this year, be sure to look for the logo!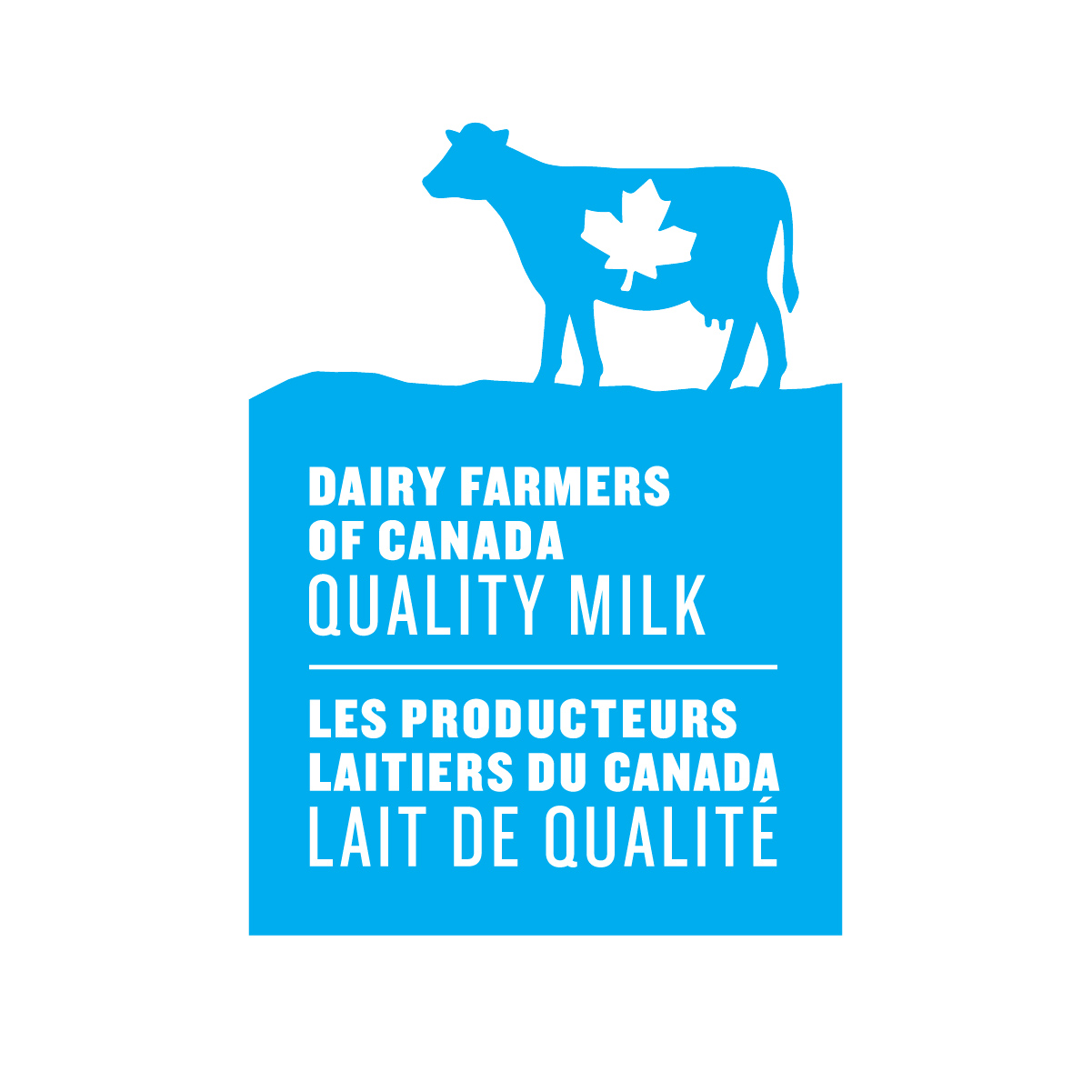 ---
Perhaps you've spotted the logo on cartons of milk, cheese, yogurt, and ice cream tubs, or even when enjoying a snack or meal on the go. Dairy Farmers of Canada are proud to display it and we think you'll love the reasons why.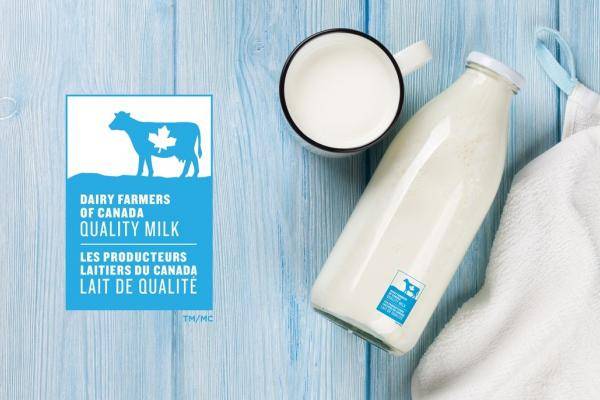 What does the logo stand for?
It's simple. When you're out shopping for groceries this holiday season and see the Dairy Farmers of Canada logo, it means it's a product that's made with 100% Canadian milk and milk ingredients. Let's say you buy cheese for your infamous charcuterie board, and it bears the logo. That cheese is made with 100% Canadian milk. Or, let's say you're at the ice rink ordering a fresh, creamy hot chocolate and spot the logo. It means that hot chocolate is made with 100% Canadian milk.
Why should you choose products made with Canadian milk?
When you buy foods that feature the logo, you're getting a quality product that supports Canadian farmers and local businesses, like cheesemakers. Plus, Canadian milk is amazing. How do we know that? From animal care and nutrition, to inspection and transportation, to the 42+ food safety standards Dairy Farmers of Canada follow, these standards affect the quality of our milk.
"We are proud of what we do to improve the sustainability of our practices. We produce milk the Canadian way because we're in this for the long haul. We believe in contributing to a food system that's accessible and sustainable – one that can provide Canadians with nutritious and delicious dairy products for many generations to come".
On what type of products can you find the logo?
It's on all kinds of good stuff. You might notice it on the packaging for Canadian butter, yogurt, cream, milk, cheese, and ice cream at your grocery store or your favorite cheese shop. And, you might spot it at some of your regular hangouts, from your morning coffee run to grabbing a snack at your local ice cream shop.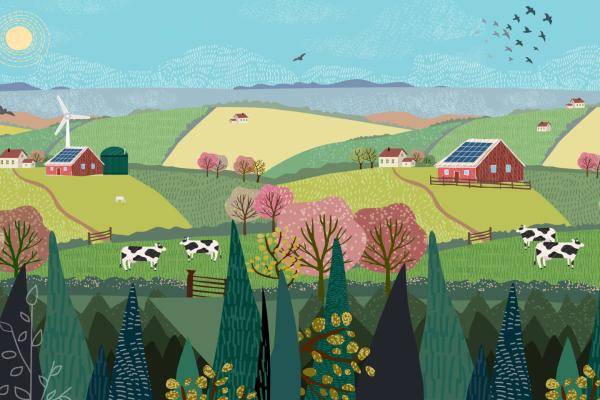 This holiday season when shopping for ingredients, be sure to look for a logo! And for great holiday recipes and inspiration visit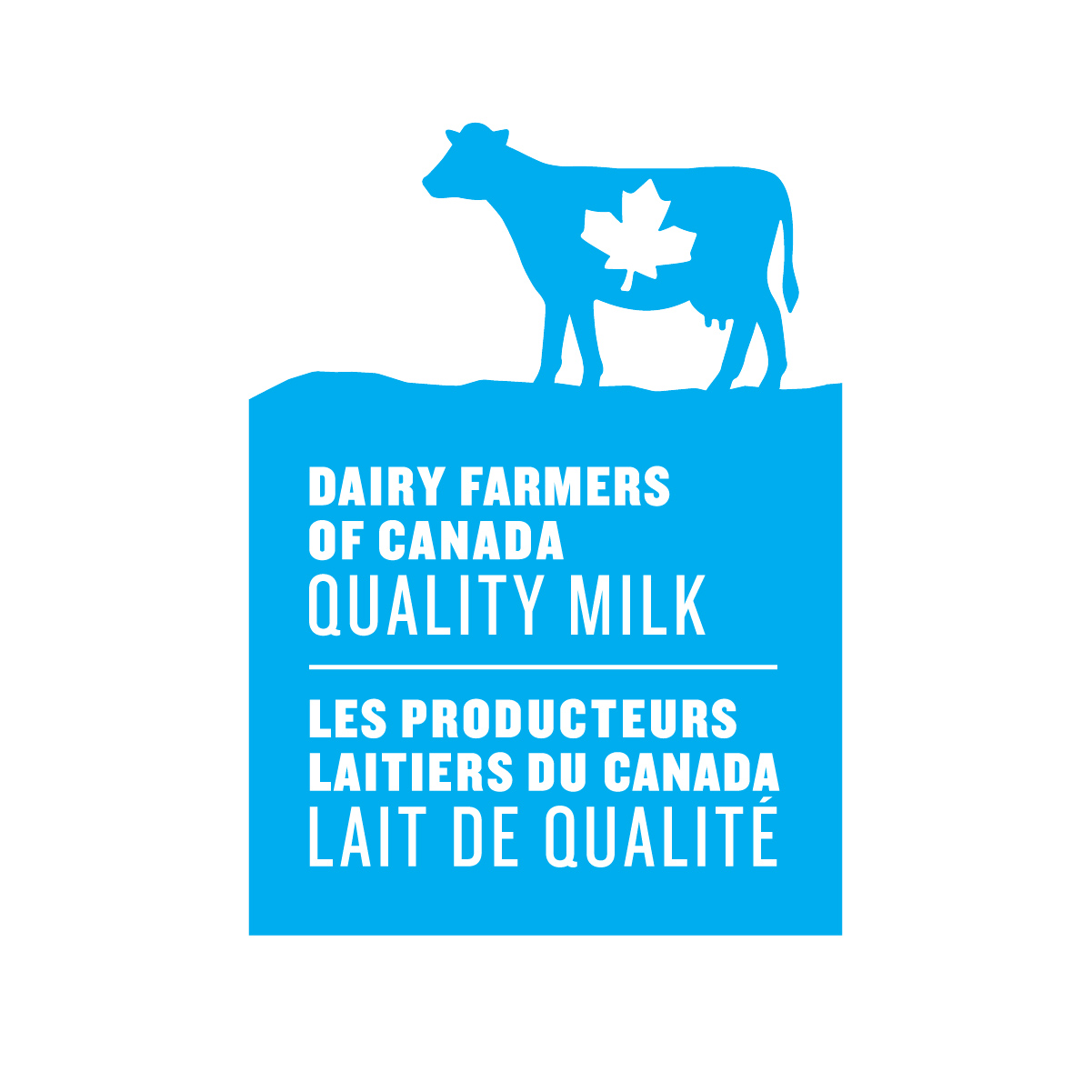 ---
---
---